The route between stations Novska and Okučani completely reopened
Due to the accident that occurred on the section of RFC 10 through Croatia, between stations Novska and Okučani, where a passenger train collided with the freight train, the railway traffic on that part of the RFC 10 was temporarily suspended. 
The line section of RFC 10, between stations Novska and Okučani was partially re-opened for railway traffic after 11 pm Monday evening. The traffic was flowing on one track and traction with electric locomotives was possible. Re-opening of the other track followed as announced and the route has been re-opened yesterday (14th September) at around 7.00 PM.
Due to the state of tracks on the spot where the accident occurred the speed is temporarily reduced, but both tracks are in use now.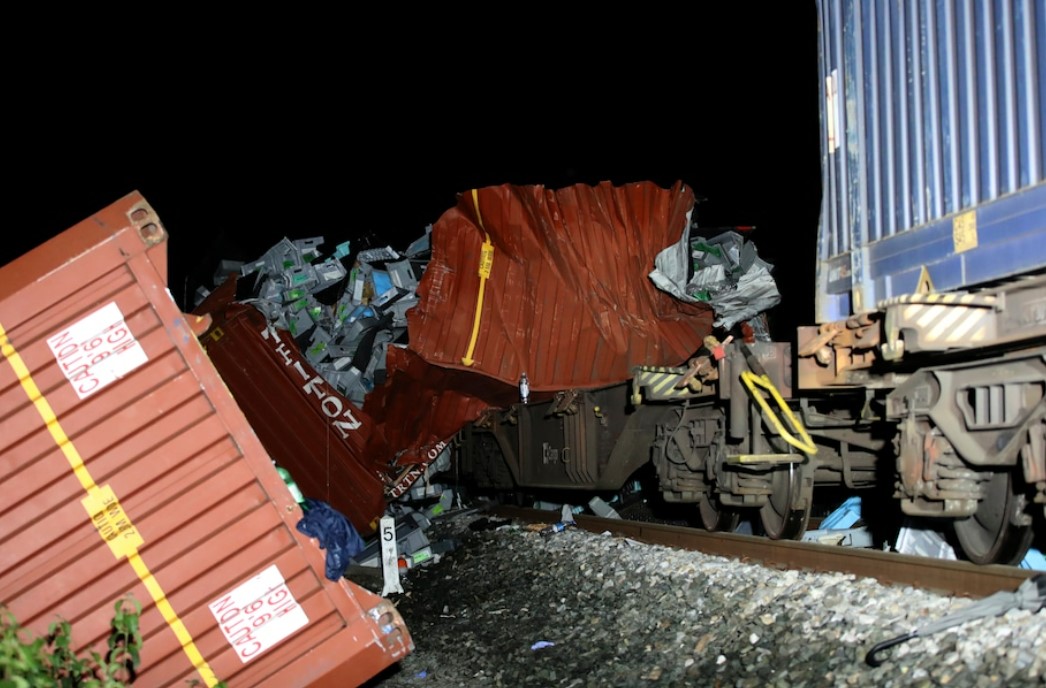 (AP Photo)
The collision happened Friday night around 9:30 p.m. near the town of Novska, which is close to Croatia's border with Bosnia