Join the meeting of the Advisory Groups of Alpine-Western Balkan Rail Freight Corridor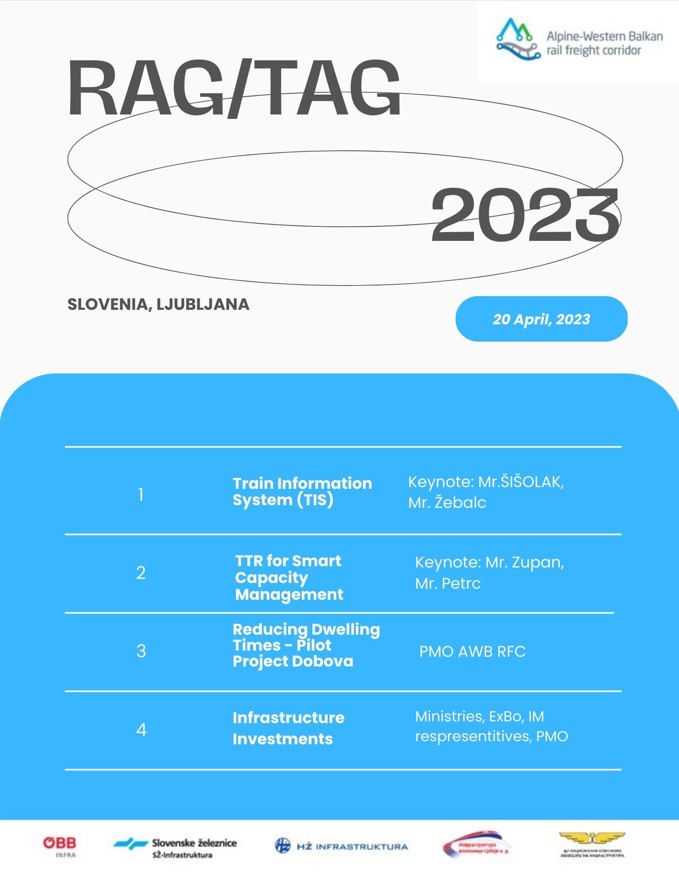 We are happy to invite you to the next meeting of the Advisory Groups of RFC Alpine-Western Balkan that will take place on 20 April 2023  between 10am and 3:00pm in Ljubljana. The groups consist of the railway undertakings which are using the services of the RFC and the terminals which are located along the RFC.
This customer meeting is an open event, we welcome all interested stakeholders. If you are interested in participating, you may register by sending an email to Mrs, Saša Jerele Executive Manager of the RFC via sasa.jerele@slo-zeleznice.si.